It's always a great time to get involved in protecting the ocean.
The Quahog Bay Conservancy has great opportunities to get involved—join us and help preserve our beautiful bay. Choose the path that's right for you:
Our Education & Outreach program strives to create a balanced relationship between our community and the natural world. The program works by engaging community members with the marine ecosystem in a meaningful way, with the goal of promoting and enhancing environmental stewardship.
To encourage the development of Maine's future marine scientists, QBC supports senior-level research projects by undergraduate students attending any university in the state. Since 2016, we have allocated $10,000 from our annual budget to support student capstone projects. Additionally, we work with local high schools to create hands-on opportunities for the next generation of environmental stewards.
QBC also hosts a number of educational events and workshops. Check the "Take Action" page on our website and follow us on social media for upcoming opportunities.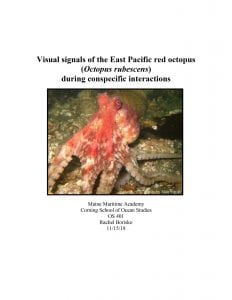 Rachel Borisko, Winner 2018
Published Research on Research Gate
Learn at Quahog Bay Conservancy
QBC has established a formal, competitive summer internship program for undergraduate students and recent graduates to support our staff on a portfolio of projects focused on fishery ecosystem research as well as community and education programs. Internships at QBC provide an opportunity to gain valuable work experiences at sea and in our lab. Check here in late January or early February to explore summer internship opportunities.
Thank you for your interest! We are currently offering paid internship positions from June – September. If interested, please fill out the application on this page and submit with a resume to office@quahogbay.org. Please refer to the application for more information about the position or reach out with any questions you may have.
Hidden
2021 Summer Interns
EMMA HOOPER
Emma is a Maine native who enjoys her time living on the mid-coast. She is a rising junior at Maine Maritime Academy studying marine biology and small vessel operations with the ultimate goal of working on a research vessel in the future.
Emma can always be found by the water, often spending her spare time adventuring along the coast, whether it be to a lighthouse or a beach. Her love for the ocean and passion for science sparked her interest in research and conservation. Hence why she chose QBC who puts forth strong efforts to conserve the bay.
Throughout this internship, Emma enjoyed the hands-on work within aquaculture, while also gaining new experiences with crabbing and boating. She hopes to only further her conservation abilities in greater areas in the future.
---
ALLIE MOULTON
Allie didn't grow up in Maine, but she considers herself a Mainer at heart. A recent graduate of Colby College, Allie plans to use her environmental science degree to help keep coastal communities and the ecosystems they rely on happy and healthy. When she's not busy trying to improve her oyster shucking skills or crushing mussels, Allie enjoys reading, going for runs, and swimming off the QBC dock. After her time at QBC ends, she hopes to continue working on the water, and is considering starting her own oyster farm one day!
---
EMILY ROTTINO
Emily has always been an avid lover of the outdoors, especially the ocean. When she saw this opportunity, she was apprehensive at first because she had no experience in aquaculture at all, just a passion for conservation. But that wasn't a problem here at all because everything that was done was a new opportunity for learning. "I was learning new things all the way up through my last day."
Emily had learned about the benefits of aquaculture through her studies at UNE but what isn't always taught in the classroom is all of the hard work that goes into an oyster farm behind the scenes. "It's something that I don't think most people think about so knowing that now makes me more appreciative of where my seafood comes from," says Emily after spending the summer on the oyster farm.
She enjoyed getting to share our oysters with the community; "it was so rewarding to see how much positive feedback we got on not only our efforts for the bay but the taste & quality of our oysters as well." Whenever Emily would work on the lease at Snow Island lots of boaters would stop by to watch the process and ask questions. It showed her how truly interested so many people in the community were in what QBC is all about.
All of Emily's prior boating experience was recreationally based through sailing or fishing or boating with friends, so being a part of the working waterfront was a new experience for her. So, what she appreciated most about this internship was just how hands on it was, "I can't remember a day we weren't out in the water even at least for a short while."
"I am grateful to have had this opportunity and can't wait to see where my new knowledge and passion takes me!"
2019 Summer Interns
DESTINY BELANGER
Destiny is a sophomore at Unity College studying Wildlife Biology. Most of her childhood was spent on a farm in the small town of Wales, Maine where she learned the value of hard work. Throughout high school this lesson paid off as she graduated in the top ten in her class as a high honor student and part of the National Honor Society. She grew up encompassed by avid outdoorsmen which has inevitably influenced her love and passion for the environment and the wildlife in it. Naturally, Destiny tends to spend her time outdoors doing what she loves. From fishing, hiking and four-wheeling, to hunting, kayaking and camping, you'll find her in the woods or on the water making memories and spending time with friends and family doing what she loves most. With her intense appreciation for the outdoors, she hates to see the continuous decline within the environment and wants to work to protect and maintain it. She hopes to eventually get her Recreational Maine Guide License in hopes to share her passion with others in the beautiful woods of Maine.
With an ultimate goal of working as a biologist here in the state of Maine helping to maintain our wildlife populations and habitat through research, data collection, field work and so much more. Working towards this goal, as she does every goal, she takes advantage of every opportunity she can to help gain experience and knowledge in the field. She has volunteered to work with Maine Biologists at the moose check station where she collected data on the current moose population. This job has also been an opportunity for her to take advantage of new learning experiences and experiences in a different field where she has "learned so many valuable skills and lessons in the field" and has actually felt like she was "making a difference."
---
CAROLINE GODFREY
Caroline is from Colorado, but she has always been drawn to the ocean. She grew up spending her summers sailing on Buzzards Bay and visiting her grandparents on Cobbosseecontee Lake in Maine. For the past four years, she has been living and working in the Brunswick/Harpswell area, and recently graduated from Bowdoin College with a Bachelor of Arts Degree in Earth and Oceanographic Science. While at Bowdoin, she participated in the Marine Science Semester, an intensive immersion experience in marine fieldwork, lab work, and independent research. Her studies led her to understand the impacts of climate change and the importance of conservation work. She is excited to give back to this beautiful environment that she now calls home!
---
TAIT NYGAARD
Tait is a Maine native, local fisherman, avid outdoorsman and a conservation advocate. Tait has spent many summers enjoying all of Maine's abundant natural resources. Tait is currently a Junior at Unity college working towards a degree in wildlife and fisheries management with hopes to keep the beautiful ecosystems that we rely on healthy and sustainable so many can enjoy them such as he has.
Scholarships
To encourage the development of Maine's future marine scientists, QBC supports senior-level research projects by undergraduate students attending any university in New England. Since 2016, we have allocated $10,000 from our annual budget to support student marine science related capstone projects. If you need support for your project, we encourage you to apply.